How to create a new lead?
Lead is a potential customer, obtained from various sources like employee referral, customer, supplier, advertisement, cold call, website, etc.. ServiceFolder enables you to keep track of all your leads and further convert them to customers. To create a new lead, perform the following steps:
1. Click the Leads in the main menu.


2. Click the Add Lead button on the right.


3. Add the necessary fields, Lead owner, and First Name is the default.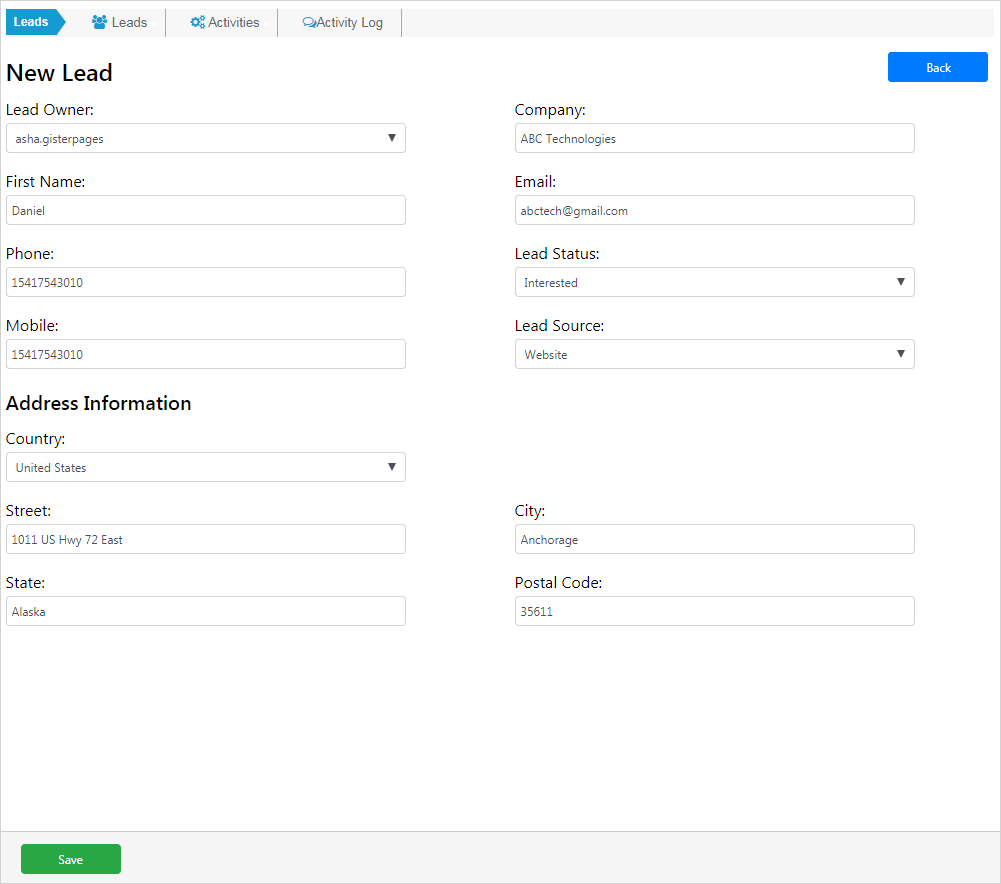 Lead Status represents the status of the lead.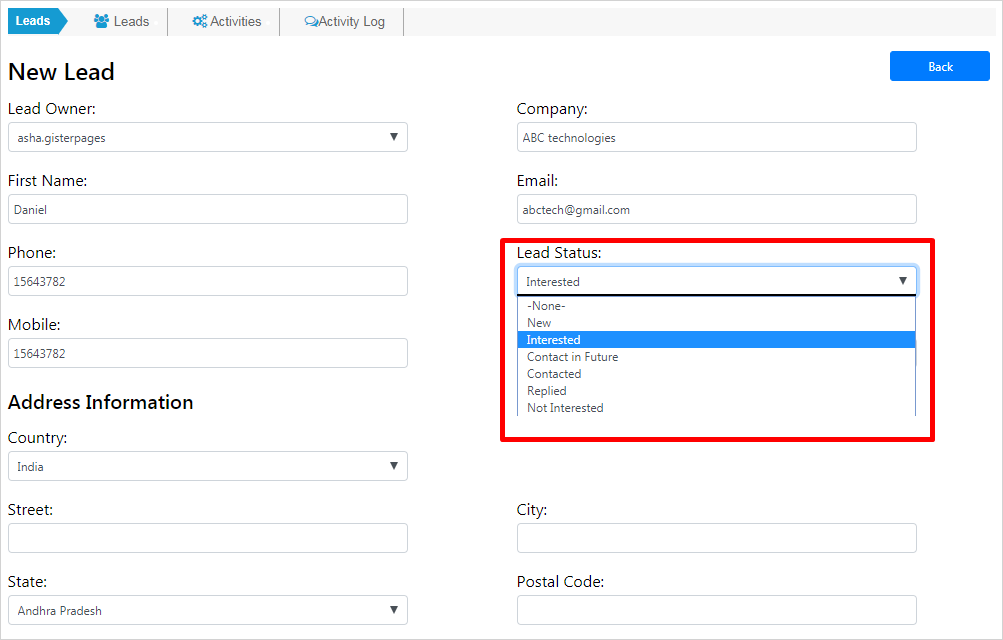 Lead Source represents the source from which the lead is acquired.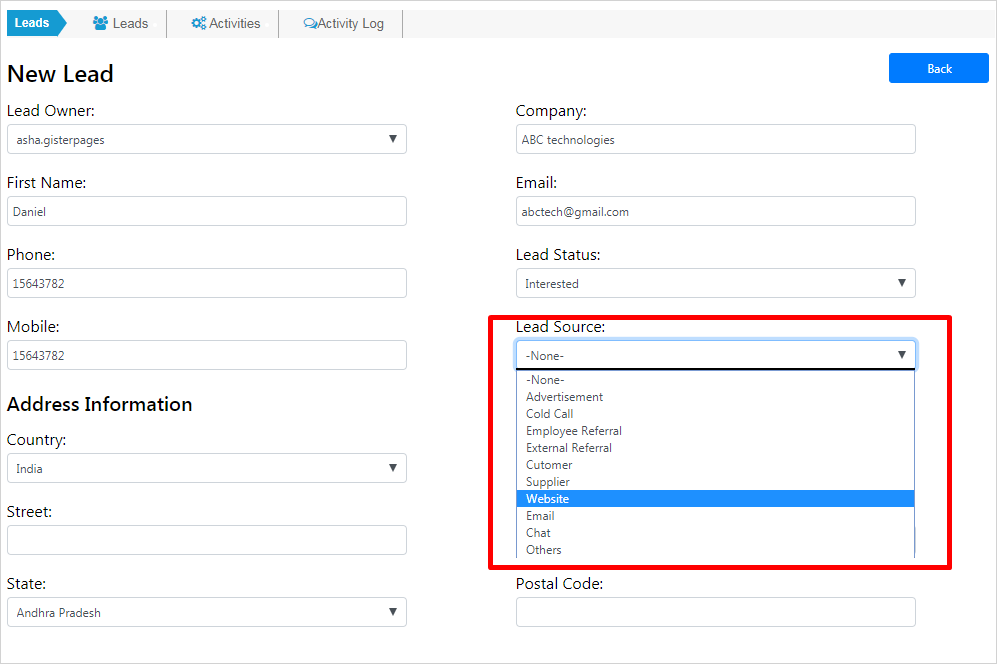 4. Finally, click the Save button to save the details.